Integrate the seamless SMS Marketing automation Software
Make your users get more engaged with the effective SMS marketing tool. Personalize each text message and advertise your business via SMS marketing automation services.
There are several ways of creating brand identity in the market and SMS marketing is considered one of the best ways for advertising & promoting the business through offline mode. We at Cronberry serve the businesses as an emerging SMS marketing platform wherein you can promote your business by organizing multiple SMS campaigns. Also, you can personalize and customize every SMS as per the behavior of your target audience. We even take the responsibility of integrating your SMS campaigns with the best SMS marketing providers. Moreover, if you've any prior preference for any SMS service provider, we'll integrate with that as well; after all customer satisfaction is our primary principle.
Get Quote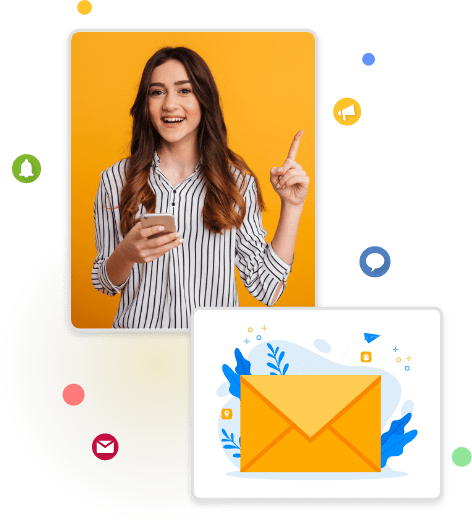 FEATURES
Personalize every message note
Keep your users more connected by sending them personalized messages and create a higher impact on the users. Our SMS marketing automation tool lets you create identical messages for sending promotional or transactional information to your end-users.
Get deep-insights into every SMS analytics
You can analyze the activity of every text message you send to the end-user. Thus, our SMS marketing automation tool helps you understand the deep analytics of every SMS you send.
Test first, and then proceed
In order to avoid any kind of misappropriation and uncertain variations, the user can test the SMS activity and visualize the preview of every message before sending it to the final viewer making the process easier and scalable.
Pre-built integration with the best SMS service providers
We integrate with your preferred SMS service providers in just a couple of clicks. Everything is done at the best market price and it becomes easy and convenient for the user as well.
Set SMS campaigning timings as per your convenience
Never irritate your users with over-flooding messages. We understand this fact very nicely, and that's why we have provided a feature wherein you can specify the time frames for sending text messages.