Get more User Engagement with In-App Messaging
Understand the target audience's behavior and create personalized in-app notes to leverage users' interest and captivate more participation on their part.
In the market, there are numerous marketing automation platforms that are serving businesses in increasing their conversion rates. Unfortunately, no effective results can be seen. With the binding experience in the automation industry, we at Cronberry serve thousands of businesses globally and help them in building a robust foundation for their business success by inducing high lead generation and conversion rates. In-App messaging is the best way to interact with users by sending in app notification for android as well as ios users.
Get Quote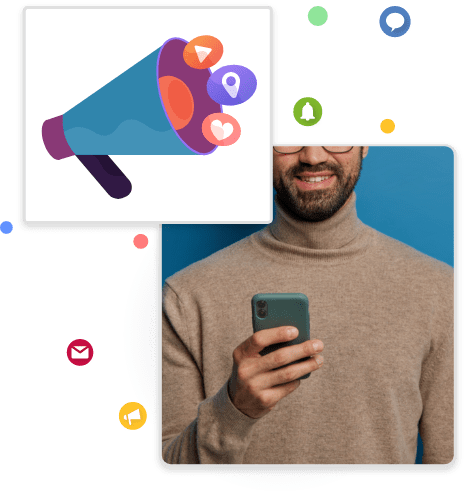 FEATURES
Greater insights as a communication channel
There are several engagement channels, but in-app is one of the most useful that provides comparatively greater insights into the customers' interest. Therefore, you can understand it very well that what works best for your users.
Create multiple campaigns
Boost active user participation with automated in-app messaging wherein the target users will get notified within the app that will help in generating a high conversion rate.
Test first and proceed
In order to avoid any kind of misappropriation and uncertain variations, the user can test the message activity before sending it to the final viewer, making the process easier and scalable. Sending notifications and real-time analysis was never this easy (in app notifications for ios and android both).
Organize personalized and smart in-app messaging
The way you interact with your users represents your gratitude. Thus, with in-app messaging, you can create more personalized messages as per your targeted users and organize smart in-app messaging.
Ignite conversions with more user engagement
A smartly organized campaign leaves a strong impact on the audience. We at Cronberry, help the users to leverage the power of in-app messaging, enabling easy audience interaction, and conducting an effective engagement analysis.