IOS
Track the lead inquiries from various marketing channels
Analyze and track the visitors' activities and see what they are enquiring about and accordingly send them the messages about the latest offers and deals.
Segregate your potential leads as per their preferences
Our automation tool lets you segregate and create separate notification and messaging channels as per the preferences of the potential customers.
Send them offers via SMS, email or push notifications
Keep sending your potential and existing customers the latest and best travel deals and packages to attract them and accelerate your conversion rate.
Personalize every offer
Keep your users more connected by sending them personalized messages and create a higher impact on the users. By going for marketing automation, you can create identical messages for sending promotional information to the potential leads making it more revealing.
Get Quote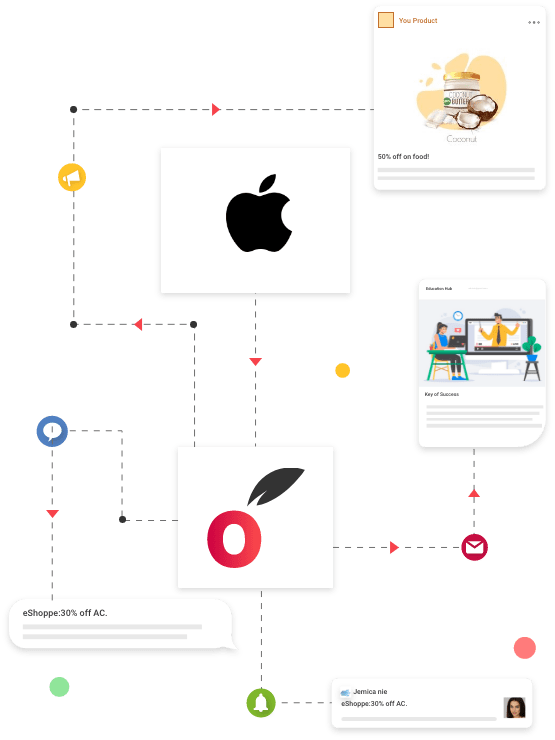 Integrate your business with our iOS App Integration Services
Make your business more robust and productive with Cronberry iOS API integration services at the best market price and get every lead alert on the go.
Marketing is all about the right marketing tools and strategies. Business goes well when a complete go-to-go analysis is done, and plans are prepared to retain the existing customers and convert the potential customers into real ones. So, to bring this perfection into your business, we have designed a special business tool to make the lead management process easy and let you never miss any lead that shows interest in your business's products and services. Our iOS App integration (iPhone App integration) tool lets you enable the notifications whenever a new lead arrives and, therefore, lets you retain the lead and convert it into a real customer. Be it the service, or the quality and pricing; everything is perfect; you just need to contact us, and we're on your service to give you the best marketing automation experience.